THE LITTLE MEXICAN COOKING SCHOOL
School Snapshot
Looking for a unique foodie experience while visiting the vibrant Rivera Maya? Or perhaps an alternative to the beach and break from the sun or other typical excursions found in a tourist destination? Then you have come to the right place!  Join us for the day at the highly rated and internationally acclaimed Little Mexican Cooking School for an authentic look, learning experience and taste of traditional Mexican Cuisine.
The flavors of Mexico vary by region. It is a blending of the indigenous (Aztecan/ Mayan) with the NEW world (Spain, Middle East, France & more!) that constitute in 7 main cuisine regions. The richness of these regionalities are showcased in the classes – rotating 7 different menus, offering a wide range of foods, spices, ingredients that appeal to even the most picky eaters. We invite you to join our local, charming professional chefs at the quaint B&B Casa Caribe, nestled in the sleepy seaside village of Puerto Morelos for a fresh and local experience.
Class begins with coffee & pastries in the morning. The first hour you will spend with the chef discussing and learning about the regional cuisine of the day (remember there are 7 potential regions to learn about!) and then you will get to work! Eat, laugh and learn (yes, even the Cozumel Chef learned a thing or two) through demonstration and some hands-on preparation to make 7 to 8 dishes and beverages. You will get to spend some time in the well-appointed kitchen as well as relax in the open-air terrace sipping on traditional Mexican beverages – aqua frescas. At the end of class sit and enjoy your meal – keep in mind that you will be dining a traditional Mexican lunch time that we call "siesta" or late lunch, comida fuerte.
Don't miss this hidden gem of the Rivera Maya!
GENERAL CLASS ITINERARY
9:45am Meet & Greet


Opportunity to grab a cup of coffee and pastries that are offered.

10:00am – 11:00am


Introduction to the "regional cuisine of the day". Discussion of the flavors and spices along with the culture and history of Mexican cuisine. Learn about the ingredients that will be used while the chef demonstrates basic recipes.

11:00am – 2:30pm


Time to get to work! Chef will bring you to the kitchen to get down and dirty with some prep work, more demonstration along with some volunteers from the group to help with major aspects for the menu of the day. Mid-way you will have some "antojitos" (a.k.a. snack) to keep you going.

2:30pm and/ on


Putting it all together – you will work to finalize assembling/ cooking your main meal of the day (some proteins will be handled by you/ supervised by the chef/ and/ or be prepared by the chef depending on class size). Around 3-3:30pm you will sit and enjoy your meal (appetizer, main and dessert(s), drinks etc). Following the class we encourage you to check out the "Little Kitchen Shop". You will also get a souvenir bag with the recipes from the day, apron and other information about the area.
Class Details
Includes
Ingredients to prepare a variety of dishes, "goodie" bag with recipe booklet and apron
Students (ages 15 and up)
$128usd per person
A note about class size
Minimum of 6 students to run a class – on this rare occasion that we do not have 6 students we will offer to adjust and put you in another class. Maximum of 18 students to a class (Group classes are available and must be booked in advance)
Days of Operation
Tuesday's, Thursdays & Fridays during high season – some Saturdays (inquire for details & availability)
9:45am
11am Mon-Sat
Duration
3:00 – 3:30pm, in time for siesta
ADDITIONAL DETAILS & CLASS POLICIES
Please notify us of any specific dietary needs ahead of time. Due to the nature and size of classes we can not accommodate all needs. We do encourage you to join either way for a great day of learning and we will do our best to accommodate you without affecting the general group. Also, keep in mind that we make a variety of dishes so there may be something you like or can eat.

Cancellations – 15 days before scheduled class 75% will be refunded of the full payment made upon reservation, after which (14 days to the date of scheduled class) we regret that refunds will not be honored. Note: if for any reason the school has to cancel class a full refund will be issued.
Photos From the School
Recent Reviews (5)


November 1st, 2017
"Cozumel Chef is Terrific; We loved Chef Emily, we started with the Cozumel Food tour, it's a great idea to take this upon your arrival to get a feel for the local cuisine, because you will not find it on your own. Even my 7 year old son was more than enthusiastic to try new foods…"
LOMA RICA, CA

September 6th, 2017
"The Unforgettable Experience – My husband & I went on the Cozumel Chef food tour during our honeymooning in Riviera Maya and it was the highlight of our stay….This is an absolute must do when you visit Cozumel and I would highly recommend this tour for anyone!"
NEW YORK, NY


July 25th, 2017
"If You Don't Want the Typical Cruise Excursion – Had a great time…tasting different foods, going to the market and visiting a bakery. I saw one of the couples who did the tour with me back on the ship and they commented on what a fun time we had. It was interesting not only to try the different foods, beverages, etc., but to also learn things about the people of Cozumel, the land, etc."
ST. PETE, FL
+ 2 More Reviews


July 25th, 2017
"If You Don't Want the Typical Cruise Excursion – Had a great time…tasting different foods, going to the market and visiting a bakery. I saw one of the couples who did the tour with me back on the ship and they commented on what a fun time we had. It was interesting not only to try the different foods, beverages, etc., but to also learn things about the people of Cozumel, the land, etc."
ST. PETE, FL


July 25th, 2017
"If You Don't Want the Typical Cruise Excursion – Had a great time…tasting different foods, going to the market and visiting a bakery. I saw one of the couples who did the tour with me back on the ship and they commented on what a fun time we had. It was interesting not only to try the different foods, beverages, etc., but to also learn things about the people of Cozumel, the land, etc."
ST. PETE, FL
9:45am Tues, Thurs, Fri, Sat
$128/person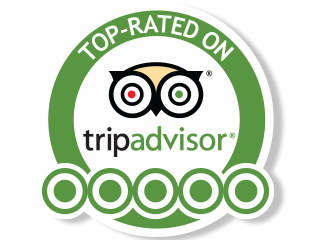 "Gem in Puerto Morelos – Following the recommendation of several others, I booked a class at The Little Mexican Cooking School. It was truly enjoyable. I learned several new things I can't wait to try at home. The food prepared was delicious, and there was plenty of opportunity for hands-on experience…the best way to learn! Add me to the list of those who would highly recommend a trip here; I can't wait to come back for another class in the near future!"
"Brilliant! Worth the trip from Playa del Carmen – The class was a load of fun and very informative – would certainly recommend it to anyone interested in learning how to make authentic Mexican food that looks as great as it tastes!"
"Highlight of our Trip – If you're looking for something unique and non-touristy this is the perfect way to spend a day on vacation. I learned so much about Mexican cooking and gained the confidence to try making some of my own salsas and tortillas at home. We received an adorable apron and copies of the recipes we made plus a few extras to try at home. This was a day well spent!"