ISA'S AUTHENTIC MEXICAN COOKING CLASS
Class Snapshot
Isa's Authentic Mexican Cooking School is the first culinary school teaching cooking classes in the heart of down town Playa del Carmen that is dedicated to the art of classic traditional Mexican cuisine. The school is is located in a home kitchen close to the local market where you will visit and learn about Mexican ingredients as well as purchase items that you will need to create almurezo (lunch!).
You will learn directly with Chef Isa who has over 10 years of cooking experience. Chef Isa is originally from Mexico City. She grew up in a household that loves food. And her fondest memories are of holiday cooking with her grandmother and mom, using the family "cazuela" to cook up delicious mole and making sopes.
Isa's childhood love affair with food eventually became a career. As a result, she attended professional culinary school where her first job out of school was sous chef in Marie Callendar's Restaurant. Following culinary school, Isa and her chef husband moved to Playa del Carmen to open their own restaurant, Elemento. Even though Chef Isa loves her life in the restaurant kitchen, she is more enthusiastic about sharing her recipes and teaching the traditions of Mexican cuisine to others.
In Isa's culinary classes, the personal attention you will get is like having a private cooking class as she keeps her class setting to no more than 8 students. This class is designed for people you love to cook and learn about classic Mexican cuisine. All experience levels welcomed!
Disfruta!
What's Included
Market Tour – Visit "DAC" Playa del Carmen's highest quality local market. Find out where the local restaurants and hotels shop for the best produce in town. Learn about the local Mexican ingredients and how to choose the freshest & ripest items for your cooking class needs.
Following the market tour, you will return to the kitchen to learn a variety of cooking techniques as well as the tools of a Mexican kitchen: molcajetes, tortilla press, cazuela, molinillo and more!
Isa's classes are catered to each students needs, experience levels & dietary requests (Please, if you have any specific food allergies, please provide that information at the time of booking the class so we can make appropriate substitutions, thank you in advance. Vegans and vegetarians are welcomed!). Class is both demonstration and hands-on.
Class will include a traditional aqua frescas made from seasonal fruit, two different types of guacamole, two different salsas and corn tortillas. You also have a choice of a main dish – see our Main Dish Menu Options below. **NOTE: as a group you will choose ONE main dish to cook.
Tequila/ Mezcal add-on option available upon request. Interested in learning a little something about tequila and mezcal? For an additional $5usd per person Isa is happy to include a lesson on two of Mexico's most popular elixirs. She will teach you how to make a tequila based cocktail and how to properly take a shot of mezcal.
Please come hungry! In this class you will create a full classic Mexican lunch.
Class Details
Includes
Cost of ingredients and print out of recipes
Rate
Adults: $85usd per person; Teens(12-18): $75usd per teen Children: $45usd per child
*Please be advised that teens & children must have at least one adult participant. Additional Tequila Option: Additional $5usd per person
Non-student, lunch guest
$50usd/ person – Please note: Lunch guests are welcome to the beginning of class and tour the market. Following the market tour, we kindly ask that you excuse yourselves for a couple of hours so the class can be conducted and that you return around 1:30pm to dine on the prepared food.
Private instruction
Adults: $115usd per person (includes tequila option) - inquire for more details and availability.
Size
Group class style. We require a minimum of 2 students to run a class. Maximum 8 students.
Times
Meet at 11am Monday through Friday
Duration
Class instruction time is approximately 3 hours in total. Includes a visit to the local market DAC, time to cook and of course eat!
Main Dish Options
Mole Poblano with Chicken (Puebla)
Green Mole with Chicken, Pork or Fish (Mexico City)
Tikin Xic Fish (Local, Regional Dish from the Yucatán)
A la Talla Fish (Guerrero)
Pescado a la Veracruzana (Veracruz)
Cochinita or Chicken Pibil (Local, Regional Dish from the Yucatán)
Tostadas – Choose One: Beef or Fish Salmagundi (Mexico City)
Fish Ceviche (Caribbean)
Chicken Tinga (Mexico City)
Tacos al Pastor (México City)
Chile Relleno with Cheese
Chile Relleno with Shrimp and Cheese
Chiles en Nogada (Puebla) ***only in season August, September and October
Photos From the Class
Recent Reviews (50)


September 3, 2018
"I didn't want to give up a day of diving to take a "cooking class". I am 100% happy that I did. A real insight to the island and the culture. The market was exactly what you would hope it would be. Isa blended cuisine, culture, history into a delightful afternoon."
Brad S

August 18th, 2018
"We've been to cooking excursions in Europe and the Caribbean and this was by far the very best. Small classes in a modest home (maximum 8 persons). Yesterday was just my wife and I. Walked to nearby market to select all fresh ingredients. The back to the house for cooking. Mango an cucumber salad, salsa, scratch tortillas and chicken with Puebla style Mole sauce. We were in heaven. Then we had it all for lunch. Class was about 4 1/2 hours. Don't miss it."
MisterN

July 14th, 2018
"This was a great cooking class! We learned about cooking Mexican dishes and the health benefits of the foods. Isa took us through the market, taught us about food selection and the different spices used. Cooking in her home and being able to visit her garden added to the experience. I would definitely do this again!"
Diane Taylor
+ More Reviews

June 22th, 2018
" We loved doing this. We had a terrific time and the food was amazing. I loved how you got to go to the market and get the supplies. She lets you walk around the market to, which I really liked. This is a great thing to do!"
Jonathan C

April 30th, 2018
" My wife and I attended Isa's cooking class and what a pleasure. Isa is a genuine person who delights at sharing her knowledge about authentic Mexican cooking and culture while providing a delicious meal. Her kitchen is small but welcoming! Very good experience, and when we go back to Playa del Carmen we will likely take another class with her for the experience and to cook another great meal."
Chris

April 3th, 2018
" We like food tours and cooking classes whether on land or sea. We have done this one several times – my husband and me, my two daughters and me and most recently one of my daughters and her boyfriend. One of the highlights for me was shopping in the nearby mercado and getting a fresh tortilla along the way. "
Angela P

March 27th, 2018
"It was interesting learning. I ate foods that I don't even like and LOVED IT.  Isa makes you feel welcomed from the first minute you walk in until you leave. The trip up the road to the local market was nice. You're able to see Playa del Carmen as if you lived there. Would I recommend this? Only if you like food. We were so full, we didn't even eat dinner that night."
Donna L

March 13th, 2018
"My husband and I took the cooking class here today and I could not have asked for a better experience! We have been visiting Playa del Carmen for many years now and always try something new, but this time our expectations were exceeded. She is very knowledgeable in the foods and their origin which made the class even more special. Thank you Isa for everything! The food was spectacular!"
Pueblo Colorado

February 20th, 2018
"Everything from the moment we entered her home until we left was incredible. The trip to the mercado was so wonderful and we even went back later in the week to eat breakfast. The variety of food was amazing and I truly enjoyed each an everything we made. There is no way you can leave here hungry…it was worth every penny. I will go back and do it again! Thank you for a great experience!"
Beemergurl72

February 12th, 2018
"After last year's wonderful Cozumel Food Tour with Cozumel Chef Emily, we decided to try this cooking class and it was TERRIFIC! We learned so much, had a fun, informative trip to the local market to purchase ingredients, followed with an inspirational lesson, not to mention delicious food! I can't wait to go to my local Mexican market to purchase ingredients and start cooking. I would highly recommend it to anyone who wants to learn more about authentic Mexican cuisine."
Madison, Wisconsin

February 6th, 2018
"First off, the communication was excellent. I am a vegetarian and from my first communication from the States when planning my trip, Emily got right back to me, answered my questions and assured me that they would accommodate my diet.
The class is just as advertised: a meet up and group discussion about menu, a walk to the market for ingredients, hands on food prep and a lovely meal. Isa is a gracious host, and makes the afternoon fun. In terms of hands on cooking, this program, as clearly explained, is run out of her home. This is not an industrial kitchen with room for everyone to crowd in. I personally made two items and then observed the rest. A great time and I will go again."
Dian S

January 30th, 2018
"If you enjoy clean eating with fresh ingredients then this cooking class is a must. Nothing compares to the flavors Isa teaches you to create with her authentic, easy to prepare recipes.
Highlights of the day included learning about Mexican culture, how to select the best ingredients at the local market, how to properly prepare cactus and of course making authentic margaritas."
Teressa Dawn

January 18th, 2018
"Wonderful cooking class with Isa! Very welcoming environment and fun way to learn Mexican culture and cuisine. Highly recommend this class for anyone who simply enjoys good food in good company. Started by choosing our menu, then off to the market to buy staples. Delicious cactus salad, pico de Gallo, guacamole, cheesy squash, salsas, BEST refried black beans ever, homemade tortilla and chicken mole. Delicious!!!"
Laura R

December 5th, 2017
"My husband and I went to the cooking class and it was such a great experience. We enjoyed the small class and the feel of being thrown into the culture of Cozumel. Isa is such a sweet gal and gave us lots of good tips on how cook Mexican cuisine! I would highly recommend this to anyone visiting Playa del Carmen!"
Leah Hatfield
Cooking Class
11am Mon, Tues, Wed, Thurs, & Fri
$85/adult
---
This tour is a foodie favorite.
It's been booked 10 times in the last month.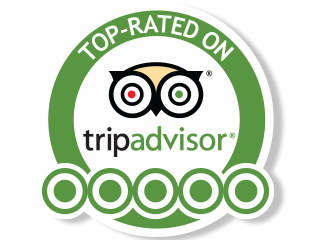 Real Mexico Experience – ….one of the best experiences…in Playa del Carmen…This is a class taught in home with ingredients bought at the local market and prepared by a true local and obvious master of her craft…I left Isa's Cooking School feeling like I really got to Mexico a little better…This goes beyond the typical tourist excursion…"
"One-of-a-Kind Experience – Our family is made up of several cruise veterans and we were looking for something other than the usual boring touristy attractions that every port of call offered and we found this gem…we learned how to make the BEST Mexican food I've ever tasted…an amazing experience to treasure and a cookbook to enable me to relive it all and share with my friends back home."
"A Delicious Afternoon – …one of the most unique things I've done on vacation…The food was out of this world and we were very proud to say that we made it!…I strongly recommend this to anyone who wants to get hands-on with their vacation and experience local culture…"