DAILY COOK SERVICE – COZUMEL
Daily Cook Service & How it Works
If you are looking to have the semi-all-inclusive feel to your vacation, Cozumel Chef also offers daily private chef service. The chef has networked with other local professional cooks and chefs who provide restaurant quality melas in your vacation rental. If you are a budget minded traveler or looking to have have several meals cooked this is a great option. Our chefs prepare authentic Mexican cuisine all in the comfort of your vacation home with two types of services available.
CHEF FERNANDO
Chef Fernando has been passionate about food since he was a small child. He studied at Les Toque Blanches of Mexico City, honing his skills, dedication, and passion for food. Following his education, he has had the opportunity to work and study the cuisine of the world. With 10 years of experience as a professional chef, Fernando has encountered a variety of cuisines, techniques, and styles. He provides gourmet contemporary fare, playing on traditional Mexican cuisine infused with French and Italian, creating unique dishes.
Chef Fernando specializes in multi-course dinners and daily cook service, offering a variety of options for guests. Chef Fernando's services are priced by type of meal.
Breakfast (includes fresh juice, seasonal fruit, and coffee) – $15usd per person per day
Lunch – $25usd per person per day
Dinner (includes a choice of soup or appetizer, main course & dessert) – $40usd per person per day
Inquire for specialty services: wedding catering,  & themed dinner parties; note all services exclude gratuity
NOTE: We have a 4-person minimum policy to cook (this includes the cost of ingredients and all the service/ cleanup of meals, excludes gratuity). If you are a party of 3 or fewer, please do inquire as we might still be able to cook, but the cost of services are the prices above plus the cost of ingredients. Thank you in advance for your understanding. Children under 10 – 50% discount.
Recent Reviews (5)


September 13th, 2018
"Brilliant tour, tasting traditional Mexican food away from the hustle and bustle of 5th Avenue! We also learnt the history behind some of the dishes such as the pozole,which was delicious! We visited a market where all the different chillies and spices were explained in great detail. An very informative tour, especially for food lovers!"
Colchester, Reino Unido

September 7th, 2018
"A great start to our PDC trip. We were pretty unimpressed with the town and how touristy it was until Xantal showed us the real PDC. Perfect English and delicious food. We learned a lot and felt like locals. Cochinita Pibil is incredible!"
Michael B

July 23th, 2018
"This food tour was the highlight of my stay in Playa del Carmen. Our guide Chantel was terrific and extremely knowledgeable. The food at everyone stop was wonderful. The time spent at the market was important for me, because I plan on returning and staying somewhere where I will be able to cook. The tour ended with desert. A must do. You will not be disappointed."
Edward B

July 21th, 2018
"***dont eat breakfast morning of***
This tour is a must if you want to experience Mexican culture that isn't found within the confines of the all inclusive resort. We were staying at an all-inclusive at 28th and 5th in PDC. While the food there was good, we wanted an authentic experience off the beaten path. We wanted a real taste of Mexico and not the gringo version. This tour didn't disappoint!
The guide was very friendly and knowledgeable. She took us to a taco stall we would have never found or known to try where we had cochinitas pibil with various salsas and pickled red onion. We had some amazing quesadillas with made-right-there corn tortillas, huitlacoche, chipotle chicken/beef, and delicious queso Oaxaca. These were both my husbands and my favorite meal. We went to the market and learned about some common Mexican ingredients (where we also purchased some artisanal Mexican chocolate, cookies, and coffee for family back home). We then had pozole rojo with lots of toppings including lime, Chile, lettuce, radishes, oregano and dried chili seasoning. We stopped for another taco, this time Chopped pork, and lastly, a homemade popsicle stand with the yummies flavors. I had pineapple with Chile, and my husband had guyabana. Yum!
In addition, at each stop, drinks were offered. We had aguafrescas (hibiscus and tamarind) and horchata, plus coke (a traditional accompaniment to cochinitas pibil) and Fresca. The guide has waters for us as well.
DO NOT eat breakfast. These aren't just little tastes and tries of food. You eat a lot."
Julie D

July 13th, 2018
"Excellent way to experience genuine Mexican food and to tour a market with a detailed explanation of the unique Mexican products and spices."
David W
+ 45 More Reviews

June 27th, 2018
"My daughter and I met our Tour Guide Xantal at the white church along with 4 other participants. Xantal provided us water which was a nice gesture as the humidity was high. We made brief introductions, and then she provided us with information on how the tour would proceed. We were able to visit 5 locations–one food cart, 3 restaurants, a market, and an ice cream shop. The food was delicious, and the education Xantal provided in regards to the history of the different foods, the preparation of the foods, was great. This is mainly a walking tour but we did have to hop in a couple of taxis along the way. I would definitely recommend this tour to anyone who would like to learn more about the Mayan cuisine. I had a great time, and appreciate Xantal's time to show us around. Our favorite was the food cart food!"
Ebony

June 1st, 2018
"We visited 5 local food locations to sample authentic Mexican food. Xantal, our guide was very knowledgeable about the various foods that we tried, she answered all our questions. Part of the tour involved a trip to a market where she explained in detail many of the products and produce that are unique to Mexican cooking.As a followup to the tour, the owner (a chef) emailed us a summary of where we had visited with an explanation of what we had sampled. Thank you, this was very helpful.
This was a wonderful learning experience that I highly recommend. It is well worth the time and money.!"
David W

May 28th, 2018
"My wife, son and I had a great time on this food tour. Our guide took us to local favorites away from the tourist area. We learned about traditional dishes at local restaurants, and traditional ingredients at a local market. We even went back to the market and to some of the restaurants later in our stay.Our guide was very knowledgeable and engaging. It was a great way to start our vacation in PDC."
Dave S

May 17th, 2018
"Delish food, wonderful to be exposed to authentic Mexican culture and cuisine!
We are so pleased to have gone on this tour. We took our 2 teen boys and they both also enjoyed it, in fact the 17yr old said it was one of his favorite memories of our vacation. The stop at the local grocery store was a surprise and so informative to learn of the local vegetables, peppers, spices and ways of authentic Mexican cooking and use of ingredients. Delicious food with a friendly and accommodating guide. Highly recommend this tour!"
Rita F

May 13th, 2018
"Our family of four took the tour, and it was one of the highlights of our week long vacation. We got to taste authentic food, at places selected because they are favorites of the locals."
Todd G

May 8th, 2018
"I'm a food junkie. This is the second food tour I have taken with Cozumel Chef. The first was Sept 2017 in Cozumel which was the ideal excursion to experience the food and culture. As soon as I knew I was returning to Mexico in May 2018, I booked another food tour. This food tour in Playa del Carmen did not disappoint – The food was delicious food, the experience was amazing, and the tour guide was knowledgeable and personable. Thank you Xantal for a great time!"
Crystal W

May 6th, 2018
"We thoroughly enjoyed this tour. Our guide, Xantal, was superb; very knowledgeable and she kept it fun (and she helped me with my Spanish). The stops on the tour range from a local park where different vendors gather and there are few foreigners to an awesome market where one can find more fruits, vegetables, and spices than are imaginable. A favorite was the Cochinita Pibil in the park. We spent some time in the market and Xantal gave us quite an education on the foods; dried, spices, and fresh on display. Ice cream at the end of the tour; 'couldn't be better!"
Willian P

April 28th, 2018
"Had a great time learning about Playa Del Carmen and it's culture with Xantal. We loved her. She was knowledgeable, welcoming and fun! We made just enough stops to leave us feeling happy but not over done. We ate pozole (my favorite), conchinita pibil (our friends' favorite), carnitas (my hubby's favorite) and many other choices. There's not a better way to get to experience a city then a food tour. You can visit Playa and think that Fifth Avenue is all they have to offer……..or you can learn about the real gems of Playa Del Carmen."
Barb C

April 27th, 2018
"The food tour with Cozumel Chef in PDC was perfect. Not too long, not too short and just the right amount of food to leave you feeling satisfied and like you truly got a sense of what Mexican dishes and food is all about. Our guide Xantal was awesome. Super knowledgable and perfect for explaining the foods, origins and how they are cooked. It was well worth it and I had a great group.
I would highly recommend this tour if you are in PDC and want something different and off the beaten path."
Jakiya B

April 20th, 2018
"We did this tour the other day. Xantal made an amazing host as we toured various eateries around PDC. Our favorite was the cochinita pibil at the nearby park. We also really enjoyed the quesadillas which were more flavorful (and less greasy) than the ones in the USA. We also enjoyed visiting the market. We even bought some goodies to take home!
What made this trip more enjoying was the opportunity to share great food with other fellow travelers who also enjoyed food. We will define bookmark the places we visited so that we can go there again on our next visit to PDC. Thank you Xantal for introducing us to some great food places.
If you are looking for something different to do in PDC other than hanging out at the beach or the local bar, do this tour. You won't regret it!"
San Diego

April 6th, 2018
"Met Xantal at the cute little church near Fundadores Parque (see other review). I was travelling with three sisters and as we were the only ones booked that day we had a private tour – amazing experience. Started at Benito Juarez Park for cochinita pibil, then Las Quekas, El Mercado, Pozole, more Carnitas and Ice Cream back near the ferry terminal. The upfront price includes all the food, cab fare, tips etc so is really good value. They are serious when they say "Come Hungry". Be sure to tip Xantal at the end as she adds such a great personal dimension including showing us the oldest tree in Playa."
Edmonton, AB

March 21th, 2018
"This was definitely the highlight of my vacation to get off a resort and experience real local food in a small group setting. Learning about the food and spices really opened my eyes to all of the wonderful flavours the Yucatan has to offer. We got the chance to know Xantal and the other party that joined our group and made the whole experience so memorable. It's too bad we couldn't go for longer! Thank you!"
Ravinder B

March 13th, 2018
"This was a great excursion from our resort in Playa del Carmen. We got to taste street vendor Pibil tacos (yum!), handmade quesadillas (yum!), incredible Pozole (yum!), Carnitas tacos (yum!) and fresh fruit popsicles (yum!) Our guide Xantal was so nice and did a great job showing us some local landmarks and some history. She also took us into a local grocery store and showed us a variety of Mexican vegetables and spices (we brought some home). All in all our group had a great time and would go back in an instant!"
Jeff Z

March 12th, 2018
"The "taco tour" was our favorite part of visiting Playa del Carmen (outside the great weather)! Our tour guide Xantal, was knowledgeable, informative, and very friendly. We tasted terrific food from 5 different regions of Mexico and enjoyed it all at our own pace. I would highly recommend this to anyone visiting the area."
Denise Z

March 6th, 2018
"Food was delicious, trip to the market was informative, and our guide (Xantal) was great company. You'll miss out on a fantastic opportunity if you skip this one!"
Joe S

March 5th, 2018
"Good morning beautiful people when you travel to Mexico it's a must that you visit playa del Carmen it's a full day of fun traveling skydiving parasailing water skiing snorkeling ya live like a king in great great place with awesome people"
Tony Espin

March 2nd, 2018
"This was such an awesome experience, it really made our trip. Our guide, Xantal, was amazing. We never would have had the outstanding food and unique experiences on our own. Totally out of the way, non-touristy restaurants with authentic Mexican cuisine (from several different parts of the country). Tons of food, opportunities to buy unique items at the market, and all of the cabs are taken care of. Our guide was really informative and interesting and we had a lot of fun. Can't stress enough how great this tour was. It only takes 2.5-3 hours so you've got the rest of the day to go back to any of the restaurants if you'd like and plenty of time to spend in Playa. Highly recommend it, worth the time and money."
Sk Mike

March 1st, 2018
"My first trip to Mexico and this tour was the highlight of the week! Delicious food that has inspired us to try to replicate it as closely as we can back home in Canada. Xantal was a fantastic guide, very knowledgeable and a delight to chat with. Would do it again in a heartbeat."
Marla D

February 27th, 2018
"This was my second time taking the Playa Food Tour and it was just as good as the first time. there were 4 of us in our group and we were the only ones booked for the tour. Xantal was our guide and she was a wealth of information.
This trip we brought a newbie to PdC so this was an excellent introduction to the different foods of Mexico. Everything was good and though I've been here 8 times before, I even managed to find something I hadn't tried before, quesadilla's with a filling of chilies and a type of mushrooms. I would not hesitate to recommend this tour to anyone willing to try something new.
Even if we hadn't found something new to try, this tour was more than worth the price just for the information we got. Xantal was nice enough to share her recipes for homemade horchata and homemade tamarind sauce with us. Been looking for a tamarind sauce recipe for a couple years now. :)"
Prince Albert

February 26th, 2018
"We took this food tour at the beginning of our vacation in Playa del Carmen because we wanted to explore different local restaurants & food. Xantal was an excellent guide – and explained the traditions around the food we sampled. She also spoke about the standards each restaurant is held to which gave us confidence in trying small local places to eat off of 5th Ave. The tour included a nice variety of food and beverages with generous samples. Included was a stop at a small market where we learned about the different chilies & their uses, common fruits & Mexican chocolate. Xantal was attentive to questions and created a welcoming & relaxing atmosphere making the time very enjoyable. Thank you for this opportunity to experience the local culture!"
Lois N

February 20th, 2018
"My husband and I took this tour in February with Xantal. We took the Cozumel tour last year and enjoyed it so much that we decided to go on the Playa Del Carmen tour. Xantal was a wonderful guide and we learned a lot about Mayan food. Everything was delicious and there was plenty of food. I told my husband to skip breakfast but he didn't, so he couldn't eat any more by the time we got to the last stop, the frozen sweets. It was also fun to spend time outside of the crowded tourist district."
Madison, Wisconsin

February 19th, 2018
"Had a great tour with Xantal, was just my wife and I, Xantal and one other gent on the tour, had some great food from places we wouldn't have looked twice at. Had a show and tell session in a small supermarket, learned some good.interesting stuff.
Highly recommend doing this tour, wee bit of walking, short taxi rides, but a great few hours. Something different from the norm."
Phillip  M

February 13th, 2018
"This was my husband and I's second food tour with Cozumel Chef. We enjoyed the Cozumel tour a few years ago so much that we had to do the Playa del Carmen one when we were in the area. And this time we brought friends.
Amazing, incredible, real Mexican food with Xantal, our passionate and knowledgeable guide. This was our 4th trip to the region and we are getting quite familiar with the cuisine (and cooking it at home!) but we still learned new things on this tour. By far the best food of our trip.
We booked directly with Cozumel Chef and Emily was fast to respond and answer questions.
Get away from the tourist areas and try some authentic Mexican food with Cozumel Chef."
Heather W

February 10th, 2018
"Some of the best food I have had in Playa. Chantel was a wealth of knowledge and explained in detail how the vendors and restaurants are required to obtain permits and continually are checked for cleanliness and the health of their workers are also checked.
I am hoping to receive the addresses of the places we went as I would like to return and bring my friends.
Go, you won't be disappointed."
Helene

January 31th, 2018
"We did this tour on a whim, getting tired with resort food, and wanting the authentic Mexican experience. We got that and more! This tour was amazing and we had a great morning. The next morning, we even came back to our favourite spots from the tour! Hands down would recommend. Everyone should be doing this tour experiencing Mexico through it's delicious food!"
Rachael V

January 31th, 2018
"The highlight of our trip to the "Playa" was our tour with Playa del Carmen Food Tours – By Cozumel Chef. We were lucky enough to spend the day with our guide Xantal roaming the streets visiting the best little places that only the locals know about. We are avid food travelers and can attest that this is a first class, tasty, informative tour. We know that many folks are afraid to venture out of their comfort zone (as were the couple we were traveling with), but this is really the way to dip your toes into the local waters. Xantal showed us a nice mix of various foodie places, from food carts to markets, each one a true hidden gem. It was great to receive a list of the spots we visited on the tour. Wear comfortable walking shoes and come hungry, it really is a lot of food. Also, don't forget to have some small bills to toss into the tip jars of the carts and restaurants. Pay it forward and make sure the next group is made to feel as welcome as you are. Our only regret was that our trip was too short to go back and re-visit some of the places and that we didn't have a kitchen to cook in."
Hm Walter

January 29th, 2018
"I booked this tour for the second day of our holiday, so it would give us the opportunity to revisit some of the places discovered later in the trip. Xantal was our guide and she made the tour very interesting. We particularly liked the food carts in the little park (we've been back already!), we also liked everything really, we will visit them more when we are back next year and staying in the town centre."
ElmRosie

January 22th, 2018
"Xantal was the best tour guide we have ever had ! She was very knowledgeable about the area and all the foods and ingredients used. I would definitely recommend this tour to anyone, the food places she took us to outdid any of the restaurants on the $$$$$ resort we were staying at."
PcMatthies

January 22th, 2018
"What a great time! Our guide, Xantal was lovely, on time and her English was 100%. This was truly a great way to get to know downtown Playa, 'where the locals eat', and most importantly got me more comfortable with eating at some random, local Mexican restaurants rather than staying in the safety of an all-inclusive resort. The favourite part by far was visiting the taco stands in the park by the church – this is where all the locals eat and my Husband and I even came back the next day because they all were SO delicious, SO cheap (lunch is a dollar? two tops?) and its way more exciting than sitting down and eating more americanized food that they seem to make in all inclusives.
I'll admit, I was thoroughly nervous going to a Mexican food tour, mostly because I have had food poisoning on a vacation before, and it's a great way to ruin a vacation.. BUT these places all have been vetted and visited often by the tour group, and you soon drop all hesitation and dive in. One of the best things you can do to get OFF of 5th avenue and find out all the great little spots are. Just do it!!!!!!"
Wainfleet, Canada

January 22th, 2018
"We went on the Playa del Carmen Food Tour on Jan 18, 2018. It was an awesome tour and so glad we went. Our tour guide was wonderful and very informative. She spoke English very well and was easy to understand. While the food was very good at each place we went, my favorite stop was the market where she told us about the different ways to use the produce and herbs from the market. It was very informative!! Our entire group highly recommends this tour!"
Eventqueen

January 21th, 2018
"This is another example of great value, if you wish to safely sample local cuisine, and learn more about your host city in a less structured not so "touristy" environment. The food you will sample costs little, but the great value is in the experience plus education you can use for the rest of the trip.
We went back to the market area, and loaded up on tons of food for the condo, plus brought home some great chipotle and spices (yes, all permitted to Canada).
Great company, great food, and great info.
The final test: we felt gratitude, a gave a great tip."
Edmonton, Canada

January 18th, 2018
"Signed up for this food tour on the cautious side since every other time I went to Mexico I became quite ill eating local food. Not this time!!! First of all Playa is a great city that needs to be explored again by us since we didn't spend enough time looking around. The food tour is the best way to eat local cuisine made by local people. We had three different types of tacos all made differently, quesadilla with hand made tortillas and the best soup ever. Topped it off with a cool popsicle. Our guide was amazing, kind, and made sure the teens felt at ease but sadly I forgot her name. One thing to know, do not eat any food before hand, you won't be able to finish the tour."
Rebekah D

January 9th, 2018
"Our food tour in Playa Del Carmen with Xantal was nothing less than superb. First of all, the food was incredible – especially the first stop (I won't give it away where/what it was!). Xantal is a great host and my fiance and I were lucky enough to have a private tour with just the two of us, so we were conversing the whole time on various topics related to food and culture in Mexico. One of my favorite parts was the market. I wish that we were staying longer during the trip because I would have returned to the market to buy some of the fresh and novelty produce — oh well, next time! I definitely recommend this tour for anyone who is curious about local food, loves to eat, and is interested in learning more about Mexican food & culture.
The prior reviews are correct – DO NOT EAT BEFOREHAND! I myself did not eat breakfast but I still was SO full by the end."
Alexandra J

January 7th, 2018
"We had a great time on this authentic food tour! It was a great way to experience the local food, outside of the tourist strip. Our guide was very organized, knowledgeable and friendly. There were 6 in total on the tour. Highly recommended!"
Emmabemma

January 2nd, 2018
"We had amazing food and went to places we would have never tried. Loved it so much we recreated the tour a few days later and went back to many of the same spots. I took my 3 kids on the tour so it was educational for them as the food was explained, the ingredients, discussions of holidays, Mexican cultural discussions, and went to a market. This tour is a MUST DO!"
KtCatron

December 29th, 2017
"This was our first full day in Playa del Carmen and we took the food tour in the morning. I am really glad that we did. Our guide showed us around the city and we got to try lots of great local food. We even went back to some of the places later in our stay. Our guide was great. She knew so much about the area and the food. I would definitely recomend this tour."
Squiddave

December 22th, 2017
"When thinking of Playa a food tour does not usually come at the top of the list but this should. This tour is much more than just about Mexican food it helps understand the local lifestyle of the locals. I completely recommend this as a good thing to do early in your Playa vacation.
Cantaloupe meets you near the Cozumel ferry and handles all the taxis and food ordering.
The tour last 2-3 hours depending on number of people and number of questions. Ask questions because the more you ask the more culture understanding you receive.
There are five different stops at restaurants and each one is unique. The visit to the food markets is the best part. Xantal explains all the unusual ingredients. I felt like filling a shopping cart and yet go back to do that. The tour gives a greater confidence to visiting local restaurants.
The food is small potions but there is so much to eat overall that you are "stuffed".
The tour is close by but just far enough that taxis are necessary.
Xantal follows upon on the email with details of where the trip went. Give her a big tip because she deserves it. "
Altun13

December 12th, 2017
"This was a wonderful tour of a different side of Playa del Carmen. There were 7 of us on the tour. Our guide was a wonderful you woman who was well versed in everything "food". She was a wealth of knowledge about Mexican cooking. This is a walking tour but we did take taxis twice to get us out of the center of the tourist area. The was one person on the tour who used a walker and it did not slow us down. We stopped at 5 different places with each one having its own specialty. We also went to a local market where all the different foods were explained to us.
The tour lasted about 3 hours and I am so glad we did this. It gave me the insight to try different Mexican foods and to put together different combinations of food.
I highly recommend this tour. "
Madge59

December 10th, 2017
"We met for our PDC food tour in a central location, our guide was on time and introduced herself and our small group (6 people – they never have any more than about 8 or 9 I think). Our guide explained the morning ahead – 5 stops, part taxi, part walking, nothing arduous, but I was glad i wore trainers rather than sandals. It was very informative and entertaining, Our guide was friendly and interesting, there was no question she could not answer. We learned about local dishes and sites to go back to , a local market (and supermarket) – that we subsequently used for the remainder of our trip. As promised, we received a follow-up email that weekend, detailing all the dishes we had tried, with accompanying history (that we may have forgotten about in the excitement of eating!). Highly recommended and could not fault."
Ruth K

November 17th, 2017
"We read all the reviews about this tour and were expecting it to be fun. It certainly exceeded all of our expectations. The food at the different places was great, but the best part of the tour was the guide, Xantal. She was so nice and was really proud to share her Mexican heritage with us. One of our group had a slight mobility problem and she was so accommodating to her. I would definitely suggest to anyone to try this tour."
Salem, MA

November 13th, 2017
"My husband and I were fortunate to receive a private tour as we were the only customers who signed up for this particular tour on the day we went. Our guide, Xantal, was excellent. She's a local resident, born and raised in Mexico, and knows all there is to know about local cuisine and where to get great specialty food at places only the locals know. Her English is excellent and she is a college graduate so she was very easy to relate to. We felt the tour was very well organized – just the right length of time with the right number of stops and really more food than a person can handle by the end of it all. The stop in the market with an introduction to native ingredients was a surprising highlight of the trip. We wholeheartedly endorse this tour for any visitor to Playa del Carmen!"
Destyn Hood

November 4th, 2017
"My husband and I had a beautiful day with our guide Emily trying the local specialties in Playa del Carmen. We both loved going to a local market and learning about local fruits, vegetables & spices. It was very informative and we loved the authentic local cuisine. We highly recommend this tour, you won't regret it."
Carla Mcclure

November 2nd, 2017
"We booked the Playa del Carmen Food Tour early in our vacation as we were NOT all inclusive and wanted to find places to eat that were away from the main tourist areas. I booked on line before we left Canada.
Xantal, our tour guide took us to 5 very special places. The food was amazing – and truly would never have known the local eateries she took us to. The tour included a visit to a local market where she explained the uses of fruits, vegetables and spices previously unknown to us. She made us feel like we were hanging out with an old friend – very knowledgeable and friendly. I would recommend this to anyone coming to Playa wanting to try truly local cuisine. It is well worth the $!"
Dwelford23

Octuber 22th, 2017
"What a great tour! We enjoyed going behind 5th Avenue in Playa. The food was excellent. Our tour guide was superb. Very knowledgeable . If you enjoy cooking, this tour is for you."
Frank Venditti

Octuber 21th, 2017
"We greatly enjoyed the food walking tour. Our guide, Xantal, was very knowledgeable and a great guide. We enjoyed everything we ate and highly recommend the tour. It was perfect to get to try and see parts of Playa del Carmen that we otherwise wouldn't have known about."
Roscochain08

August 19th, 2017
"We were met promptly at 10am which was the start time of our tour by Chantel! She was amazing. Made us feel very comfortable. Her knowledge and interaction was superior. She explained everything we were doing every step of the way which put us at much ease. She shared things with us about her, we shared about us. We very much felt like she was an old friend taking us to see the best foods the city has to offer. I would highly recommend this tour during your visit to Mexico. Authentic, tasty food with an authentic guide. Thank you for he experience! We loved it!"
MidwinA12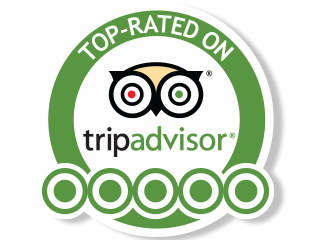 What People Are Saying About Cozumel Chef
"What a Great Deal; If you have been to Cozumel and not met, ate, visited and become friends with Chef Emily and her gang you really have not lived. I had done a tour with her in the past but this time down not only did we do another food tour, but she also prepared and excellent dinner for us at home…She continues to amaze…"
"Gourmet Dinner in Paradise; Emily prepared and served a wonderful dinner for my friends and me in February. This was a mini college reunion on Cozumel so the addition of this gala helped to make it even more special…"
"Working with Emily was Truly an Amazing Experience; I contacted Emily previously to our arriving in Cozumel, my wife and I were on our honeymoon…Our first night Emily came and prepared an amazing meal including Modelo braised ribs and a chocolate mousse that my wife tried to save for later (I couldn't resist and ate it later that night!)…"