DAILY COOK SERVICE – PLAYA DEL CARMEN
Daily Cook Service & How it Works
Forget the all-inclusives, forget the buffet lines, forget the "private cook service weekly menu plans" that many vacation rental companies offer and dine freely in the comfort of your vacation home with our chef's Pavel & Isabel of "Chef at Home" from Elemento. If you are not familiar with Elemento, it is a great breakfast & lunch nook in the heart of Playa del Carmen. Pavel & Isabel's imaginative Mexican fusion cuisine is not only a work of art, but it tastes amazing (take it from me – I dine at Elemento at least twice a week!).
ABOUT THE CHEFS
The masterminds behind Elemento and "Chef at Home" are originally from Mexico City. They both attended Culinary School Corbuse and graduated in 2008. Not only falling in love with culinary school, but with each other, the two became a dynamic duo of sorts and has since pursued their culinary passion in downtown Playa del Carmen. Chef Pavel and Chef Isabel are inspired by the natural elements of the area and seek to use locally sourced, organic products to produce outstanding contemporary Mexican food. They are members of the Slow Food movement and Disco Soup, a group that is fighting against food waste.
ABOUT THE FOOD
The chefs use the freshest ingredients available, creating Mexican inspired dishes that highlight flavor, aroma, texture, color and more! Each dish is presented in a unique and beautiful way. Their private chef service offerings include breakfast, lunch and dinner – choose one meal a day or more if you like. They cater to your specific dining needs during your vacation and give you the flexibility to go out if you like or stay in. You choose the meals you want during your stay and you choose the dining times.
GENERAL PRICING OPTIONS
Breakfast (Includes Fruit, Fresh Juice, Traditional Mexican "Pan Dulce" & One Main Course Option) – $18usd per per person per day
Mexican Tasting Menu (Includes ALL of the options in "Mexican Tasting Menu" section and a choice of a dessert) – $45usd per person.
Lunch/ Dinner Menus (Includes a choice of entree, main course & dessert – see options below) – options start at $30usd per person and up to $40usd per person
Notes: All services include the cost of ingredients, prep, serving and clean up, excludes gratuity. Vegetarian and vegan options available upon request (see also our "Vegetarian Menu"). Please give us advance notice if you have any specific dietary restrictions or allergies as we will be happy to accommodate. Children between the ages of 5 and 12 receive a 50% discount for dining.
Additional services offered include, catering events, banquets, weddings, themed parties and more! Inquire for more details.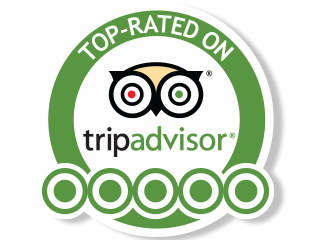 What People Are Saying About Cozumel Chef
"What a Great Deal; If you have been to Cozumel and not met, ate, visited and become friends with Chef Emily and her gang you really have not lived. I had done a tour with her in the past but this time down not only did we do another food tour, but she also prepared and excellent dinner for us at home…She continues to amaze…"
"Gourmet Dinner in Paradise; Emily prepared and served a wonderful dinner for my friends and me in February. This was a mini college reunion on Cozumel so the addition of this gala helped to make it even more special…"
"Working with Emily was Truly an Amazing Experience; I contacted Emily previously to our arriving in Cozumel, my wife and I were on our honeymoon…Our first night Emily came and prepared an amazing meal including Modelo braised ribs and a chocolate mousse that my wife tried to save for later (I couldn't resist and ate it later that night!)…"