JOSEFINA'S COCINA CON ALMA
Class Snapshot
Welcome, bienvenido! to Josefina's Cocina con Alma. "Alma" the word for soul in Spanish is how authentic Mexican cooking begins.  Today's Mexican kitchen is a blend of indigenous (Mayan/ Aztecan), Spanish, French, and even a bit of the Middle East finds it way into the cuisine. This collision of cooking worlds provides a vast world of ingredients that are vibrant and awaken the senses. We invite you to explore and taste the many wonders of Mexican cuisine through hands-on instruction. Join the Josefina Cooking School in her Cozumel home and kitchen for a day to learn how to make regional Yucatecan delights as well as other Mexican dishes from Josefina's family home of Córdoba, Veracruz MX.
Josefina started cooking from the small age of 11. Her knowledge of the cuisine is deep and she is dedicated to introducing the unique flavors of Mexico to you. Immerse yourself for the day and learn about chiles, sauces, herbs, beans, tingas, corn, nopales and more! The class is designed for those that want a "taste" of Mexican culture. It is set up for all ages to enjoy, yet comprehensive enough for those avid cooks looking to hone and learn new skills.
Each class begins with an introduction to the Mexican kitchen and a plan for the day's recipes (Note: For simplicity with groups Josefina has a few select main dishes to choose from – pork, chicken & or fish – specialty dietary requests may be made, but must be provided ahead of time). Josefina's Cooking School offers to teach you how to make REAL margaritas and/ or traditional Mexican agua frescas (flavored waters).  Following introductions, you will be taken to the local market where you will purchase needed ingredients from the vendors. This market tour is a great opportunity to snap some photos while being introduced to traditional Mexican ingredients. Back in in the kitchen, you will cook a feast suited for the Mayan gods. If you are lucky enough to be staying on the island you can take some of the leftovers to go.
Buen Provecho!
What's Included
Market Tour – Visit "El Mercado". Meet the local vendors and learn about local ingredients. You will learn how to pick the freshest & ripest ingredients for your cooking class needs. Even get a small lesson on some Spanish vocabulary.
Return to the kitchen and get 101 on Mexican cooking tools; molcajetes, how to properly use the lime press, tortilla press and the comal.
Classes catered to each students needs, experience levels & dietary requests (If there are any allergies please provide that information ahead of time so appropriate substitutions can be made). Demonstration, hands-on instruction provided (for time intensive purposes with larger class sizes there will be some demonstration only portions- thank you for your understanding).
Margaritas, traditional Mexican agua frescas (Jamaica & Horchata).
Handmade tortillas (an expert tortilla maker can pat a tortilla paper thin by hand), traditional Mexican sauces, guacamole, side dishes & more! Bring an empty stomach as you will leave quite full by the end of the class.
Class Details
Includes
Cost of ingredients
Rate
Adults: $80usd per person; Teens (13-17): $70usd per teen; Children (6-12): $30usd per child; Children under 6: FREE
*Please be advised that teens & children must have at least one adult participant.
Non-student, lunch guest
$30usd/ person – Please note: Lunch guests are welcome to come to the beginning of class and tour the market. Following the market tour, we kindly ask that you excuse yourselves for a couple of hours so class can be conducted and that you return around 1pm to dine on the prepared food.
Private instruction
Size
Group class style. We require a minimum of 2 students to run a class. Maximum 8 students.
Times
Meet at 11am Mon-Sat
Duration
Class instruction time approx. 3 hours total (if you are a day-time cruise ship passenger visiting the island this is an ideal activity for the day with some time in the morning & afternoon to explore other parts of Cozumel)
Photos From the Class
Recent Reviews (50)


September 3, 2018
"I didn't want to give up a day of diving to take a "cooking class". I am 100% happy that I did. A real insight to the island and the culture. The market was exactly what you would hope it would be. Josefina blended cuisine, culture, history into an delightful afternoon. The re-fried beans ALONE are worth the cost!!!"
Brad S

September 3, 2018
"Cooking with Josephina was a WONDERFUL experience!!! There were 7 adults in our group ranging in age from 23 to 63. We were all delighted by the experience. We got to walk to the market with Josephina and choose mangos, avocados and other fresh ingredients for our meal. We tasted fresh tortillas in the market and we made our own! We were enjoying wonderful food and drink the entire 3 hours that we were with her. If you wonder why Margaritas in Mexico are so very good, you will learn!
After cooking with Josephina, we were inspired to go further inland to restaurants that locals recommended to get a more authentic dining experience.
I am not a cook, and not really interested in becoming one, but I think taking cooking classes while traveling gives you a great cultural experience. This was a great one."
Grand Forks, Dakota

August 18th, 2018
"We've been to cooking excursions in Europe and the Caribbean and this was by far the very best. Small classes in a modest home (maximum 8 persons). Yesterday was just my wife and I. Walked to nearby market to select all fresh ingredients. The back to the house for cooking. Mango an cucumber salad, salsa, scratch tortillas and chicken with Puebla style Mole sauce. We were in heaven. Then we had it all for lunch. Class was about 4 1/2 hours. Don't miss it."
MisterN

July 14th, 2018
"I thoroughly enjoyed learning to cook authentic Mexican dishes from someone who has a passion about cooking. She took us to her local market and taught us about buying items for meals. Probably the most enjoyable to me was listening to her story about her life and love of Cozumel."
Eddie Kirk Patrick

July 14th, 2018
"This was a great cooking class! We learned about cooking Mexican dishes and the health benefits of the foods. Josefina took us through the market, taught us about food selection and the different spices used. Cooking in her home and being able to visit her garden added to the experience. I would definitely do this again!"
Diane Taylor
+ 45 More Reviews

July 4th, 2018
"We enjoyed our day with Josefina learning how to pick out foods at the local market and making our meal totally from scratch. Everything was absolutely delicious and Josefina and her crew are so helpful, welcoming and friendly. Highly recommend this!!!"
Davesmom32

June 23th, 2018
"This excursion was not offered by our Carnival Cruise tour, but we found out about Josefina through a colleague of mine who strongly recommended it. He gave us Josefina's website and we booked the reservation ourselves.
So glad we did!
My partner Jerry and I both love to cook (and eat) so this seemed like a perfect activity for us. Josefina's Kitchen is about 3.2 miles (5K) from the port where our Carnival ship docked. We had plenty of time to explore since our appointment was not until 11am local time, so we chose to walk. It took us about an hour and ten minutes but we easily made it on time and even had extra time to enjoy ice cold cervezas at one of the local bars!
Upon arriving at Josefina's, we were warmly greeted by Josefina and her assistant Maria. When she heard that we had walked she immediately served us some ice cold water and insisted that we rehydrate. We love to practice Spanish, and Josefina was very patient and helped us practice throughout our visit. As it turns out it was the beginning of their slow season so my we were the only guests that morning – which of course we loved!
After some brief introductions and a quick tour by Eduardo of the backyard which included local fruits, vegetables and herbs, we sat down at the table to discuss the menu. Josefina carefully explained her processes and history, as well as the menu options. We chose fish for our protein and she recommended Grouper with Achiote Sauce which we of course approved. Josefina explained that in addition, we would also be making guacamole, salsa verde, pico de Gallo (which she called salad), fried Nopales, tortillas, black beans, hibiscus flower water, salsa Maria, and yes – margaritas!
Next we made the very short walk to the local market. This was another enlightening adventure for us as we met friendly local venders offering goods, fruits, and vegetables
many of which we had never seen or heard of before! Maria chose and purchased the best quality ingredients for our meal and explained to use why she chose each item.
A quick walk back to her kitchen and Josefina instructed us to choose aprons from her large collection of them from all parts of the worlds. Maria had already started to prepare some of the items that normally take longer so that they would be prepped and ready for us.
We sat down at the table in front of our individual cutting boards and knives and Josefina put us to work! Over the next hour or so we cut, scraped, mortared, zested, peeled, and mixed the ingredients for the dishes mentioned above. At some point during the preparation, Josefina showed us how to make authentic Mexican Margaritas. They were strong but deliciosas!
With all of us working together our meal came together and it was finally time to enjoy our hard work. Josefina and Maria plated our meals and left us to enjoy our dinner. We were amazed at the rich and flavorful meal we had helped to prepare, and we didn't want it to end. We thanked Josefina, Maria, Eduardo, and Juanita (the landlord) for their hospitality and gave hugs all around, promising to return sometime.
Since we wanted to pick up a few souvenirs at the port we chose to take a taxi back to the port. This was easily accomplished and the short ride cost only $7 USD. By the way, we did tip Josefina and the taxi driver as we had been treated very well and received great service throughout the day.
A couple of things to remember:
* Make sure you understand the local time vs the ship time – Josefina operates strictly by local time, but the ship stays on whatever time they were on in the original departure port. In our case, the ship was on EDT and Josefina was on Central time. Cuidado!
* We chose to walk from the Port to Josefina's because we love to walk and we felt comfortable walking through less populated areas. This is a 3.2 mile walk and it isn't all "touristy" like the ports. The taxi is cheap so it may be better for you to take this option both directions.
* Don't eat too much before you go – you'll want to be hungry!
* By the recipe book "Cocian Con Alma" that Josefina will offer. You'll have to order it online but it's only $10USD and well worth it!
We strongly recommend Josefina's for your Cozumel Excursion/Adventure!"
David T

June 22th, 2018
" We loved doing this. We had a terrific time and the food was amazing. I loved how you got to go to the market and get the supplies. She lets you walk around the market to, which I really liked. This is a great thing to do if you are coming here on a cruise because you are finished in plenty of time."
Jonathan C

May 28th, 2018
" We had THE best time at Josefina's. The informative market trip, the interactions with Josefina and her assistant and the excellent dishes we created were all fabulous! Everything we made was delicious and my friends and I cannot wait to download the cookbook and try then all out! We definitely need to practice the hand made tortillas!"
Heidi Dee

May 19th, 2018
" Our time with Josefina was like visiting a long-lost, but much-loved neighbour. From visiting the gardens to shopping at the market and returning to prepare food with the recently-purchased fresh ingredients, you become a part of Josefina's day. Josefina's running commentary is delivered in a friendly and straightforward manner, generously garnished with her wry sense of humour. The food, of course, was excellent, but the opportunity to share this setting with new friends made our visit very special. Thank you, Josefina.     Mike"
Ottawa, Canada

May 14th, 2018
" My wife and I sailed to Cozumel and were looking for something do to besides the typical beach day. We came across Josefina's cooking class and thought we'd give it a try, and we are so glad we did! In fact, if we ever find ourselves in Cozumel again, I think we'd try and reserve another class just to be able to spend more time learning from Josefina. While the food, market and cooking were all great fun, Josefina herself is a true gem and we were honored to be able to spend time with her and be welcomed into her cocina. I can't recommend this experience highly enough."
Tampa, FL

April 30th, 2018
" My wife and I attended Josefina's cooking class and what a pleasure. Josefina is a genuine person who delights at sharing her knowledge about authentic Mexican cooking and culture while providing a delicious meal. Her kitchen is small but welcoming, and her garden behind the house is something to see! Very good experience, and when we go back to Cozumel will likely take another class with her for the experience and to cook another great meal."
Chris

April 25th, 2018
" We did Josefina's cooking class on our cruise last week. Josefina and her assistant were so friendly and welcoming. All of the food was delicious and there was so much of it! We chose to make Chicken Mole, which is my favorite Mexican dish and this was the best version I've ever had of it. We also had a mango and cactus salad, guacamole, pico de gallo, red salsa, refried beans, chips, margaritas, agua fresca and fresh tortillas both from the market and that we made ourselves and then added cheese to make into quesadillas. We unexpectedly had to take our 1 and 3 year olds with us because my mum who was supposed to be looking after them wasn't feeling well and Josefina and her assistant were so kind to them, giving them fresh bananas from the garden and grapes from the market and putting out a hammock for the baby to nap in if she wanted. We have done a few cooking classes before and my husband and I agree that this was the food in this one was the best. We would like to repeat this class if we go to Cozumel again."
Alison E

April 23th, 2018
" When my husband and I arrived at Josefina's and met a couple who were there for the third time, we knew we'd picked a winner! Josefina was funny and interesting and the experience was terrific! From the informative trip to the market to the delicious food, we had an amazing time! And her margaritas are out of this world! We will definitely take another class next time we go to Cozumel! Gracias, Josefina!"
Kim Borob

April 16th, 2018
" This was such a unique thing to do on our trip. Josefina is charming and an excellent cook. Thank you to Wilma, her sidekick too. We loved going to the Mercado to see Josefina choosing the fresh ingredients for the class. Tasting the freshly made tortillas nearby was a special treat!"
Reno, Nevada

April 11th, 2018
" Josefina is so warm and charming. The group of nine decided to make a salad with green salsa and chicken mole. I loved going to the market with Josefina and even found some little treasures to bring home. We learned how to clean nopales for our salad and our mole sauce was so delicious! I highly recommend this as a lovely way to spend some time. I look forward to going again."
SunAgape

April 9th, 2018
" We have been to Cozumel for cruises several times and struggled with something fun to do on our last trip. We found this cooking class and signed-up and we are so glad we did. The entire experience was fantastic and Josefina was such a sweet woman and so was her lovely helper and grand daughter – Luze. "
Luze

April 3th, 2018
" We like food tours and cooking classes whether on land or sea. We have done this one several times – my husband and me, my two daughters and me and most recently one of my daughters and her boyfriend. One of the highlights for me was shopping in the nearby mercado and getting a fresh tortilla along the way. "
Angela P

March 30th, 2018
" This experience was by far one of our most memorable honeymoon cruise experiences! What a wonderful opportunity to have an up close observation of the Cozumel culture. We were involved in grocery shopping at the local marketplace and met some of the locals directly. We then had the opportunity to learn how to create and cook authentic Mexican dishes. Our most favorite was the Margarita lesson! Josefina made us feel welcome and created for us an experience we will never forget! "
Will Shell J

March 28th, 2018
"What a wonderful experience for my wife and I to kick off our vacation in Cozumel. Josefina immediately made us feel welcome and really enjoyed the aesthetics of her garden. The trip to the market was awesome. Karen and I went back there the following Saturday to buy a few things and have a wonderful lunch. The food during the class was outstanding. We are planning a full Yucatan menu for Easter with help from Josefina's cookbook. The agua de Jamaica was such a treat we are going to try to incorporate it into our life in the great white north."
Banflyman

March 27th, 2018
"We enjoyed learning how to make all our favorite dishes including refried frijoles, nopales salad, homemade tortillas, guacamole, mayan squash, margaritas and our favorite, achiote marinade.
Josephina and her assistant are warm and inviting and very knowledgeable. My husband and I enjoyed the 5 hours we spent cooking and learning with Josephina. We will definitely take another class the next time we are in Cozumel."
Janet B

March 27th, 2018
"It was interesting learning. I ate foods that I don't even like and LOVED IT. Josefina makes you feel welcomed from the first minute you walk in until you leave. Te trip up the road to the local market was nice. You're able to see Cozumel as if you lived there. Would i recommend this? Only if you like food. We were so full, we didn't even eat dinner that night."
Donna L

March 20th, 2018
"We started off in the garden and then when everyone arrived we went to the market. Very traditional market with everything you can ask for. Went back to the house and then the cooking began. Appetizers, margaritas, tortillas and main course. Great day and great food with a perfect hostess. Thank you."
Pueblo, Colorado

March 16th, 2018
"We went to Josefinas today, March 16, 2018. Such a great cultural and culinary experience. There were 8 of us in the class today. We chose the main dish we wanted to try. Then Josefina took us to the local market to buy all the ingredients. On the way home, we stopped by a totillaria to sample fresh corn tortillas. The preparation and cooking began. We made a nopal(cactus), jicama, mango, cucumber salad. Next was Pico de Gallo, refried beans(which were the best ever), a salsa Verde, freshly made corn tortillas(We made them), a chicken with guajillo sauce. The food was excellent. Josefina was wonderful. The company was great. This was one of the best tours ever and not your run of the mill cruise tour. Don't hesitate to sign up for a great experience. My wife and I loved it!"
Palm Harbor, FL

March 13th, 2018
"My husband and I took the cooking class here today and i could not have asked for a better experience! We have been visiting the island of Cozumel for many years now and always try something new, but this time our expectations were exceeded. She is very knowledgeable in the foods and their origin which made the class even more special. Thank you Josefina for everything! The food was spectacular!"
Pueblo Colorado

March 4th, 2018
"From the time the cab dropped us off you could tell this wasn't on the tourist path. Extremely local and authentic week day life in Cozumel. Josephine, a former school teacher, was our hostess. We selected an entree from the cookbook and headed to the market to shop with the locals. Fresh fish, our selection, was flanked by butchers slicing meat hanging from the ceiling and vegetables piled on tables. We also selected some cactus and a few vigitable I was unfamiliar with. We chopped and prepared around the family table including making fresh guacamole and margaritas. Along the way we ate what we cooked. Our hand made toritillas were cooked on a piece of metal over an open flame. After about four hours of cooking, eating and talking all the while we got a cab back to the ship. You may hear you can walk it, Don't. Get a cab and after the journey if you're feeling groggy, walk back. This is highly recommended. Our 15 year old son loved it too."
Danny T

February 26th, 2018
"From the moment you enter the home you feel welcomed and comfortable. Josephina is exceptional, as well as her sous chef and granddaughter. The knowledge she shared with our group was educational, enlightening and along with a lot of Mexican foodie hints. We had a blast walking and touring the market but the best part was cooking with Josephina. Everything was fresh and absolutely delicious. Like the others before me, I've ordered her cookbook and can hardly wait to receive it. Thanks for experience and the memories, Josephina."
Belinda L

February 24th, 2018
"Spending the hours with Josephina was not only a lesson in cooking and learning about spices and recipes, it was soulful. We walked a couple of blocks to the open market and purchased several items to return to her home and start cooking. From handmade tortillas, to the most flavorful pork tacos I have ever eaten. She was patient with all of us during the prepping time and everything was delicious! If you want to be with a delightful, intelligent and well spoken women who knows her recipes; this is where you want to go. Upon returning home, I ordered her e-cookbook which is now printed and bound and in my kitchen. I have already made several recipes and all I can say is DELICIOUS. I will see Josephina again……"
Seeth

February 20th, 2018
"Everything from the moment we entered her home until we left was incredible. The trip to the mercado was so wonderful and we even went back later in the week to eat breakfast. The variety of food was amazing and I truly enjoyed each an everything we made. There is no way you can leave here hungry…it was worth every penny. I will go back and do it again! I can't wait to get my copy of the ebook so that I can make some of the goodies for my family. Thank you for a great experience Josefina!"
Beemergurl72

February 13th, 2018
"I have been coming to Cozumel for many years but just learned about Josefina's cooking classes. I attended one this past week and it deserves the 5 stars so many give it. Starting with fun trip to market, then hands on class. We did Chicken Mole and it was among the best I've had. I enrolled my daughter and her boyfriend in the class for next week. If you get a chance – give it a try. You won't be disappointed."
Ken Evans

February 12th, 2018
"After last year's wonderful Cozumel Food Tour with Cozumel Chef Emily, we decided to try this cooking class and it was TERRIFIC! We learned so much, had a fun, informative trip to the local market to purchase ingredients, followed with an inspirational lesson, not to mention delicious food! I can't wait to go to my local Mexican market to purchase ingredients and start cooking. I would highly recommend it to anyone who wants to learn more about authentic Mexican cuisine."
Madison, Wisconsin

February 6th, 2018
"I have had Josefina's class on my list of things I wanted to do while visiting Cozumel for years and FINALLY was able to attend.
After being welcomed into her home I was able to have a little wander into her lovely and lush garden. Josefina makes you feel right at home.
When our group of 6 settled on a recipe (chicken mole) Josefina took us through ththe vibrant market to pick up ingredients. A genuine look into local everyday. From the chicken, to produce, to the beautiful spice lady, I feel I also received a lesson in Yucatan culture. The visit to the tortilla factory was a nice addition where we were able to sample fresh piping hot tortillas.
Back at her house we learned how to clean nopales and julienned jicama for a refreshing salad. We made our own tortillas by hand which Josefinas assistant made into delightful quesadillas. Other dishes were Yucatan squash, Jamaica iced tea, the best black beans and margaritas!
The star chicken mole, with 21 ingredients, was nothing short of incredible and if I had been by myself I would have been tempted to lick the plate clean lol.
I've heard there is a few imitators out there but I offer heartfelt encouragement to go with Josefina for an absolutely authentic experience. She is gracious and genuine and you will leave with your heart and tummy full."
Deborah

February 6th, 2018
"First off, the communication was excellent. I am a vegetarian and from my first communication from the States when planning my trip, Emily got right back to me, answered my questions and assured me that they would accommodate my diet.
The class is just as advertised: a meet up and group discussion about menu, a walk to the market for ingredients, hands on food prep and a lovely meal. Josefina is a gracious host, and makes the afternoon fun. For those who say the price is high, my class was almost 4 of instruction, ingredients and a full meal with a cocktail. In terms of hands on cooking, this program, as clearly explained, is run out of her home. This is not an industrial kitchen with room for everyone to crowd in. I personally made two items and then observed the rest. A great time and I will go again."
Dian S

February 6th, 2018
"My wife and I attended Josefina's cooking class on Jan 31, 2018 and had a wonderful time. Josefina told us about the history of her family's recipes and how she is preserving them through these classes and her on-line cook book. It was so much fun to visit the local market to buy all the ingredients, make the dishes and then eat the result! Yummy! And her margaritas are to die for! Everything about this class was excellent and we would highly recommend it for anyone that wants to have a truly authentic cultural experience. Thank you Emily and Josefina!"
Dave G

February 5th, 2018
"She puts her heart and soul into this and it would be so unfair to cancel. It would be a huge mistake. We were stuffed even before we made our quesadillas and choice of marinated entrees….and the margarita. It was our trip highlight. Loved Josefina, Stephanie and her other helper. It took almost 3 1/2 hours but worth it.
Someone had hurt her feelings on tripadvisor by saying there wasn't toilet paper. All they had to do was ask. Don't hurt her feelings, she is too sweet."
Giddings, Texas

February 2nd, 2018
"We attended as a family on our last trip to Cozumel and thoroughly enjoyed it down to my 11 year old son. Hands on, simple and fresh foods, an experience i look forward to re-creating for my friends at home!"
Laura C

January 30th, 2018
"If you enjoy clean eating with fresh ingredients then this cooking class is a must. Nothing compares to the flavors Josefina teaches you to create with her authentic, easy to prepare recipes.
Highlights of the day included learning about Mexican culture, how to select the best ingredients at the local market, how to properly prepare cactus and of course making authentic margaritas."
Teressa Dawn

January 23th, 2018
"Josefina was a wonderful hostess, inviting us into her home and demonstrating techniques and ingredient uniquely Mexican. We learned about her family as well as recipes she learned from her grandmother. A trip to the market would have been worth it alone, but the food was amazing. My wife was super excited to make genuine mole sauce!"
Khidhala

January 21th, 2018
"Our family of three went to Josefina's when our Carnival ship was in port. Josefina was very welcoming and another family was in our class. One of our favorite parts was walking to the market a few blocks away. We got to see a local side of Cozumel and had time to purchase the same cookware Josefina used during our class. She even bought a candy treat for the young girl with the other family attending!
While sitting around a kitchen table, Josefina has you prepare different ingredients for the dishes and explains their role in traditional Mexican meals. Before going to the market, the participants get to go through her cookbook and decided what main dish to make. If someone does not like/eat a certain meat or doesn't like spicy food, there are plenty of options to choose from! (We did the tequila pork) Before making the salsa verde, etc. she even asked how spicy we would like the food. There are also times where she invites you into the kitchen to help with the cooking on the stove.
You'll get to try a lot of dishes you probably don't typically eat. Be adventurous and try it all, because the flavors will surprise you. I highly recommend the cooking class for anyone (not just families) looking for something other than a beach day in Cozumel."
Kate B

January 18th, 2018
"Wonderful cooking class with Josefina! Very welcoming environment and fun way to learn Mexican culture and cuisine. Highly recommend this class for anyone who simply enjoys good food in good company. Started by choosing our menu, then off to the market to buy staples. Delicious cactus salad, pico de Gallo, guacamole, cheesy squash, salsas, BEST refried black beans ever, homemade tortilla and chicken mole. Delicious!!!"
Laura R

January 9th, 2018
"My husband was grumbling about the price of this class all the way there, but in the week since we took Josefina's class, all he talks about is how glad he is that we did it, and that really it is a great value. She prepares so much food (with some help from you) and more importantly, you learn so much! We are staying a few weeks on Cozumel, and there is no way we would have been able to navigate the mercado without her help. Now, we go almost every day and pick out fresh ingredients to cook up using her cookbook. I have to admit, our cooking is not quite as good as hers, but we are getting better. We think she would have been proud of the mahi with achiote sauce we made last night, with all ingredients from the mercado. It was a fantastic experience, and Josefina is so friendly and easy to learn from. Honestly, we're tempted to do the class again just to try some more dishes. We learned so much from her in a few short hours. We highly recommend this class to anyone who likes good food and wants to enjoy some authentic culture while in Cozumel."
Harrisonburg, Virginia

January 5th, 2018
"This was our third visit to Cozumel and I was looking for some insight into the shopping and cooking for the area. Josefina's classes were perfect. My daughter and sister in law and I all attended 3 days into our visit. We told Josefina what we were looking for and she was seemed happy to show us. We asked if we could make something we would make at home such as an enchilada sauce and she said it was a perfect choice to learn as it was an essential red sauce in mexican cooking. Off we went to the mercado and she showed us what to buy, and we took note of who she was buying it from. She then took us to the Tortilla lady accross the street and showed us where to buy fresh, hot tortillas. Once back at her house we prepared and made a variety of dishes. She told us how to make Hibiscus flower tea, we made salad, pico, guacmole, refried beans, red sauce, margharitas, yucatan squash, assembled our enchiladas and ate a wonderful mean prepared with her. It was a great afternoon. The next day we were able to go confidently to ther mercado on our own, and purchase all our produce, fish and tortillas for the next few days. We made many trips as well after that, with the knowledge that she had given us. I would highly reccommend this experience to anyone who is looking to expand their cultural knowledge."
Jenn W

December 29th, 2017
"This was our third visit to Cozumel and I was looking for some insight into the shopping and cooking for the area. Josefina's classes were perfect. My daughter and sister in law and I all attended 3 days into our visit. We told Josefina what we were looking for and she was seemed happy to show us. We asked if we could make something we would make at home such as an enchilada sauce and she said it was a perfect choice to learn as it was an essential red sauce in mexican cooking. Off we went to the mercado and she showed us what to buy, and we took note of who she was buying it from. She then took us to the Tortilla lady accross the street and showed us where to buy fresh, hot tortillas. Once back at her house we prepared and made a variety of dishes. She told us how to make Hibiscus flower tea, we made salad, pico, guacmole, refried beans, red sauce, margharitas, yucatan squash, assembled our enchiladas and ate a wonderful mean prepared with her. It was a great afternoon. The next day we were able to go confidently to ther mercado on our own, and purchase all our produce, fish and tortillas for the next few days. We made many trips as well after that, with the knowledge that she had given us. I would highly reccommend this experience to anyone who is looking to expand their cultural knowledge."
Gateetime

December 22th, 2017
"My husband and I had a great time with Josefina!!! She was very accommodating to our scuba schedule to offer an afternoon cooking lesson!! It was something fun to do and the food was amazing!!! We will definitely be visiting Josefina again next time we are on the island!"
Meldevo

December 20th, 2017
"This was an amazing experience on the island. The class isn't so much "hands-on" as it more an amazing lunch with your extended Mexican family that you never knew existed. The whole experience removes you from the typical tourist fare, and lets you feel and experience the real soul and culture of Mexico. You will go to the market to select whats good and fresh for the day, and meet local vendors. You will learn about exotic ingredients that we don't always see in the USA and the history of the Island and Mexico. I would rate this a must for anyone who is into food and adventure and shares a love of Mexico, and the warmth and vibrancy of the Mexican people. English is spoken fairly fluently, however some Spanish skills can come in handy when dealing with market vendors, and some of the friendly staff. I would also advise to just go with the flow on this trip. Do not get too worked up about things like salt and trans fats unless you have medical issues. They cook traditional Mexican food which has a lot of stuff that we sometimes frown upon in America. They give you the option to cut these items out and substitute, however if you skip the lard, sugars and salts you are not getting the real experience."
Antonio M

December 5th, 2017
"My husband and I went to the cooking class and it was such a great experience. We enjoyed the small class and the feel of being thrown into the culture of Cozumel. Josefina is such a sweet lady and gave us lots of good tips on how cook Mexican cuisine! I would highly recommend this to anyone visiting Cozumel!"
Leah Hatfield

November 28th, 2017
"We had our cooking experience with Josefina last Tuesday November 21, 2017. There were 6 of us which included 2 children aged 8 and 10. I cannot say enough about this experience, we all loved it. Josefina is a warm and gracious hostess. Everything was hands on, including the shopping at a local market. We made and ate delicious and authentic food. My son and my grandson have food allergies and Josefina paid close attention in avoiding these foods. We arrived at Punta Langosta in town so the walk to Josefina's was very easy. However on the return we had to taxi because we all ate so much! Thank you Josefina for a wonderful taste of Cozumel!!"
Des Plaines, II

November 12th, 2017
"Wife and I were on Norwegian Cruise Line this past week and booked a cooking class with Josefina as our main experience on Cozumel island (town of San Miguel). We had no trouble finding the house based on directions provided, and Josefina greeted us warmly. We spent some time wandering the garden behind the house, and Josefina gladly answered our many questions. She then walked us to the central market, where we shopped for the ingredients we'd need to cook lunch. As luck would have it, we were the only students that day, so Josefina agreed to cook my personal favorite . . . . chicken mole'. But first, we made salsa, guacamole, refried beans, separate squash and cactus dishes. After about an hour of chopping, cutting, mashing, and eating, it was time to make the mole' (a fairly complicated recipe) and fresh tortillas. Did I mention that margaritas magically appeared somewhere in the middle of this process? After 3 1/2 hours, we were completely stuffed, and had learned much from Josefina about not only Mexican cooking, but also life on the island. She is a joy to spend time with. Before or after class, wander the streets and shops near the town's central plaze, which is a few minutes walk back towards the waterfront after leaving Josefina's."
Raleigh, NC

Octuber 31th, 2017
"My husband and I went to Josephina's cooking class and it was phenomenal! I wish I could rate higher. Fortunately for us, we were the only couple to attend the class that day so we had a lot of hands on training and not to mention first dibs on ALL of the wonderful food. Josephina was so nice and welcoming. She made sure that we felt comfortable and most importantly that we enjoyed the food.
As everyone else has said, we chose our meal and went to the local market to gather the ingredients. We chose the achote chicken, refried black beans, fresh corn tortillas and the squash. It was amazing!! However, I was really full by the time the meal was prepared. The appetizers were Josephina's infamous guacamole, made from scratch green salsa, quesadillas and the star of the show.. the CACTUS salad, All served with tortilla chips. We had never had cactus salad before but once Josephina informed us of the many health benefits and not to mention the deliciousness of the salad, I have been craving it ever since. All of the food was delectable! The Hibiscus tea was awesome too.
I would recommend anyone to take this class if you want a hands on experience of preparing authentic (not Tex-Mex) Mexican food.. You will not be disappointed. We loved the recipes so much, that we are going to purchase her book ! :)"
Jethani J

Octuber 20th, 2017
"I just finished my class with Josefina and couldn't be happier! I couldn't believe we could do so much in 3 hours, but we did! We started the afternoon picking our recipe (there were 3 of us in class and we picked a chicken recipe from Veracruz), going to the local market for vegetables and chicken, then back to the Casa for cooking. We learned her method for guacamole, how to clean and prepare Nopal cactus, her basic salsa recipe, squash, marinating and steaming the chicken, making hand pressed tortillas, the list goes on! Oh, of course there were Margaritas involved! Truly an awesome experience!
You are in a local neighborhood and will need to walk a few blocks to the waterfront to get a taxi. No problemo!"
Sam S

Octuber 15th, 2017
"We cannot say enough about this fun filled day! First of all Josefina is a delight, you will feel like you reconnected with a long lost friend & Lupita is also a sweetie. We arrived a little early so she let us browse her garden, which was neat to see. First off, she lets you look through her recipe book to decide on your entree, once decided, off to market you go. The market in itself was a fun experience, we will definitely go back & spend more time browsing on next visit. Back to the kitchen you go to start your chopping, dicing & cooking. She had some delicious hibiscus tea & later made margaritas that were the best ever. We cannot wait to try her recipe! I assure you when you leave here you will be FULL! Just can't say how fun the day was. Originally just my husband was going, but he convinced me to go also & am I ever glad!!! We were fortunate to be the only ones in the class, so lots of one on one time!! Loved every minute of it!!!"
Donna C
Recipe e-Book! BUY an advance copy of Josefina's Cookbook
Want a take a piece of Josefina's kitchen home with you? Purchase Josefina's personal collection of recipes! Josefina aims to rescue past traditions and cooking techniques in this e-cookbook through a vast array of recipes and cooking tips. The book includes Josefina's personal story, notes and writings from the houses of friends and families from Mexico (along with some great photos). Celebrate the vibrancy of Mexican cuisine with this e-book and remember your special day en la cocina de Josefina.
Cooking Class
---
This tour is a foodie favorite.
It's been booked 12 times in the last month.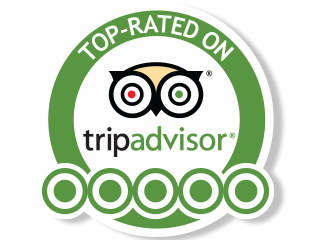 Real Mexico Experience – ….one of the best experiences…on Cozumel…This is a class taught in home with ingredients bought at the local market and prepared by a true local and obvious maste of her craft…I left Josefina's Cooking Schoool feeling like I really got to Mexico a little better…This goes beyond the typcial cruise ship style shore excursion…"
"One-of-a-Kind Experience – Our family is made up of several cruise veterans and we were looking for something other than the usual boring touristy attractions that every port of call offered and we found this gem…we learned how to make the BEST Mexican food I've ever tasted…an amazing experience to treasure and a cookbook to enable me to relive it all and share with my friends back home."
"A Delicious Afternoon – …one of the most unique things I've done on vacation…The food was out of this world and we were very proud to say that we made it!…I strongly recommend this to anyone who wants to get hands-on with their vacation and experience local culture…"